Country music in Chicago has a long standing tradition. Back in the 50s and 60s 'honky tonks' were found up and down Clark Street on Chicago's Northwest side. Like the southern blacks that migrated to Chicago for factory work during the World War Two, southern whites also migrated north for work and stability. With this migration came an influx of southern blues music, as well as country and western influences. Although not known for its country music legacy, Chicago was once a hot bed of redneck bars and two step night spots. A bar like Carol's on Clark street, in Chicago's Andersonville neighborhood, harkens back to the days when Old Style was Lone Star, and black eyes flowed like the Chicago River's dirty water.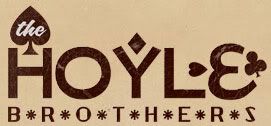 Those wanting to live it up honky tonk style need look no further than Chicago's hipster haunt, the Empty Bottle. Patrons have been dancing the afternoon away for years at the venue's weekly 'Honky Tonk Happy Hour.' The Friday afternoon ritual features the music of Chicago's own Hoyle Brothers, and for those wanting a little dance in their pants, the band never disappoints. The vibe at the bar is laid back and drunk with a focus on the music and the traditional country dancing. The event is free of charge, and with beer on the low end clocking in at $2, it's easy to live out some Hank Williams fantasies while politely scoping out a little southern style action.
Country music enthusiasts will be floored with the Hoyle's covers of Hank Williams, Merle Haggard, Johnny Paycheck, and George Jones tunes. For those extreme country fetishists, check out the pedal steel mastery of Mr. Brian Wilke. The man sits with more power than a hundred mules, and with a slide bar in his hand on a double neck steel, happy hour is happy indeed.
The Hoyle Brothers
Every Friday, 5:00 pm until 7:30 pm
The Empty Bottle
1035 N. Western Ave.
Chicago, Illinois