Mayumi Lake
Japan:
Home of the Whopper
, and home to Chicago based photographer Mayumi Lake. Lake is an ex-patriot of sorts, teaching at Chicago's School of the Art Institute and finding love with a Midwestern pedal steel guitar player, she is hung-up on the windy city. The photographer currently resides in Chicago's Northwest side, but the magical realism of her photos place her somewhere between an island of sexy unicorns, and a lunar landscape filled with nationalist history and candy coated autobiography.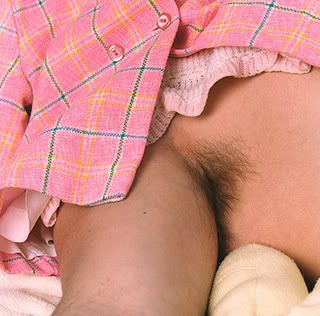 In 1995, Lake unleashed her MFA thesis project entitled
Poo-Chi
onto an unsuspecting public. The mildly erotic, microcosmic photos appear to be a series of youthful genitalia encased in lacy, childlike clothing. Those 'art-lovers' who felt a tingle as they peered at Lake's project were rudely awakened by the reality that the 'genitals' in question were actually male armpits encased in lacy, childlike clothing. Suffice it to say, the controversially subversive, yet elegantly cynical photographs were turned into a book, also entitled
Poo-Chi
. The book received some publicity in 2005 when it was confiscated from the home of Michael Jackson and used as evidence in his trial for child abuse. The book, according to the police record, was found in the king of pop's bathroom along with other photography and art literature.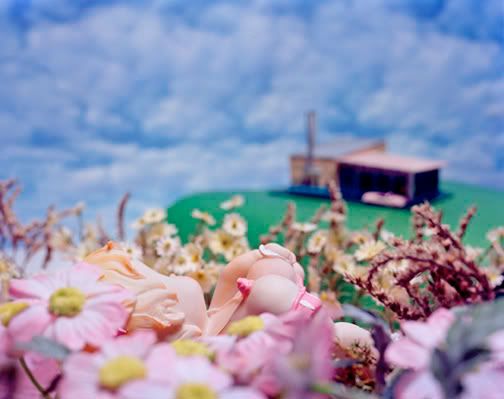 Lake continues to be a prolific photographer, and her impressive body of work has been featured in solo and group exhibitions all across the globe. Lake's sexually subversive, personal work stays with the viewer like a pleasant nightmare. Her visions of sexuality, cultural history and biography etch themselves into the viewer's memory, and her personal essays become living critiques that go on into the infinite.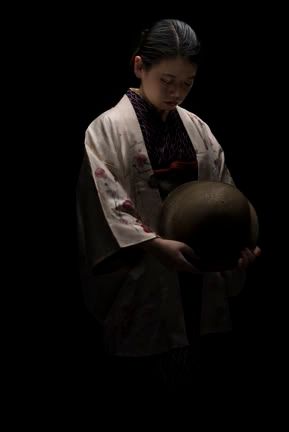 Mayumi Lake currently teaches Photography at the School of the Art Institute of Chicago and lives in Chicago with her boyfriend and her cat Jeff. Visit
www.mayumilake.com
for exhibition updates, traditional Japanese clothing, cats, sex, innocence, loss of innocence, dreamscapes, and armpits.