Jim O'Rourke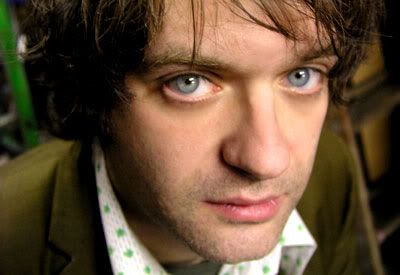 For a modestly proportioned man, Jim O'Rourke casts a mighty big shadow. A musical ninja of sorts, O'Rourke has influenced ideologies, mixed countless indie-recordings, played with ensembles the world over, and recorded music for both film and dance. He is superhuman in his ability to colorfully slide between the radar.
Chicago in the early 1990s was a musically rich place. It was a place of purpose and home to a thriving music community. There was not a dominant sound, but rather a collection of divergent sounds all happening at once. Free jazz saxophone players were playing in soul bands, punks were discovering George Jones, indie-rockers were forming Jamaican dub projects, and Jim O'Rourke was in the thick of it all.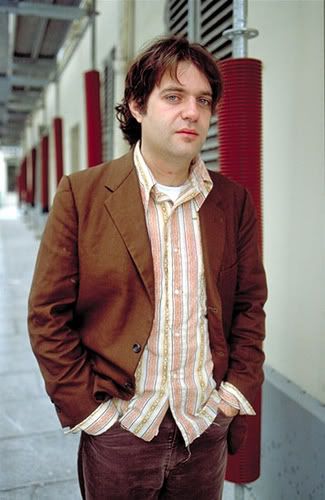 Already an accomplished improviser and guitarist, O'Rourke first came to the public's attention as a member of the avant-pop group Gastr Del Sol. The Chicago based band was comprised of O'Rourke, multi-instrumentalist David Grubbs, and a host of talented Chicago area musicians. The band borrowed from a cornucopia of influences and developed a sound that was concise, challenging and expressive. Releasing the majority of their albums on noted Chicago label Drag City, the band separated in 1998. O'Rourke continued to release music under his own name, including the albums
Bad Timing
,
Eureka
, and
Insignificance
. These recordings, capturing O'Rourke's penchant for finger picked guitar lines, atmosphere, and absurdest lyrics, would be an influence on countless musicians.
In 2002, Chicago area super-group Wilco released their critically acclaimed album
Yankee Hotel Foxtrot
. The release was an unusual blend of roots country, pop candy, musique concrete, and surreal ambiance. The recording was named Album of the Year by Rolling Stone Magazine. O'Rourke, known throughout Chicago as an accomplished guitarist and producer, was credited with helping mix the final version of the recording.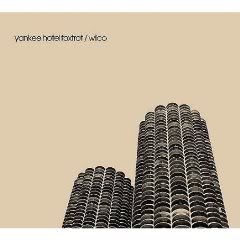 His blend of warped pop and rainbow colored playfulness can be felt throughout the entire album. O'Rourke also joined Wilco members Jeff Tweedy and Glen Kotche for a side project entitled Loose Fur. According to Tweedy, the group was going to be named Lucifer after everyone's favorite anti-Christ, but the name had already been taken by countless metal bands. Loose Fur released the albums
Loose Fur
in 2003 and
Born Again in the USA
in 2006. O'Rourke also produced Wilco's second foray into experimental pop,
A Ghost is Born
. In 2004, this adventurous, sprawling effort was awarded a Grammy for Alternative Album of the Year.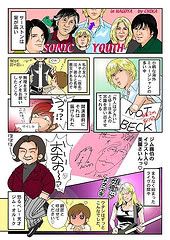 From 2000 to 2005, O'Rourke joined the band Sonic Youth as a multi-instrumentalist. Shortly after joining the group, O'Rourke left Chicago and planted roots in New York City. In 2005, he departed from the group to pursue a diverse set of film and theater work. Currently, O'Rourke lives in Japan and continues to create soundtrack compositions and short film projects.
An under-appreciated hero of both the avant garde and pop music, Jim O'Rourke continues to create sound for those who are lucky enough to listen.