STATIC DISCOS - ESTADO FUTURO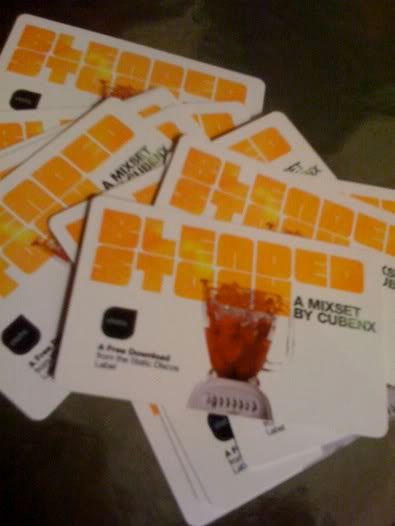 On August 27-29, 2009, get a taste of the future at the
Festival of Latin Electronic Music
in Chicago. The festival will feature live music, DJ sets, workshops and speakers focused on the Latin electronic music scene. The three day event celebrates a diverse range of electronic music and showcases modern Latin culture in all of its eccentric glory.
Artists from Mexico's
Static Discos
label will be featured at this annual Chicago music fest. Static Discos is a contemporary Mexican music label committed to melting headphones and minds with its wide spectrum of electronic music. When discussing electronic music and its multitude of sub-genres, Mexico rarely comes up in conversation. Contrary to popular belief, Mexico is not just awash in chicken dances, cowboy suit Norteno and nostalgic Mariachi. Mexico has long been an exporter of progressive pop and indie-music, and it should be no surprise that Static Discos' catalog is deep with sonically adventurous concoctions. The music on the label ranges from improvisational electronic jazz, glitch pop, minimal Detroit style techno, and deep house. The artists on the Static Discos label have a deep understanding of music history, and they are brazen in their desire to take Latin music into the 21st Century.
The Festival of Latin Electronic Music will be a wonderful opportunity to hear what Latin musicians think the future will sound like. Judging from the work on Static Discos, the future will be delicious, like an elotes plugged into a modular synth.
For more information on Static Discos or the Festival of Latin Electronic Music, visit
staticdiscos.com.
or
www.myspace.com/fmelchicago
.