City dwellers hate the suburbs. It's in the DNA of the city dweller to look down upon the sprawling subdivisions, ranch homes, and materialistic gluttony that is much of suburbia. Thanks to real-estate developers with no aesthetic design sense, and multi-national corporations with homogenizing malls, most of America's suburbs look and act the same. Chicago suburbs might as well be Houston suburbs, or Baltimore suburbs-the people might have different accents, but the song remains the same.
In the post war years of the early 1950s, suburbs were a place where young service men and women could afford homes and raise young families. Many of these home owners were the sons and daughters of immigrant families, and grew up in a rural agrarian environment or in the tenements of the major American cities.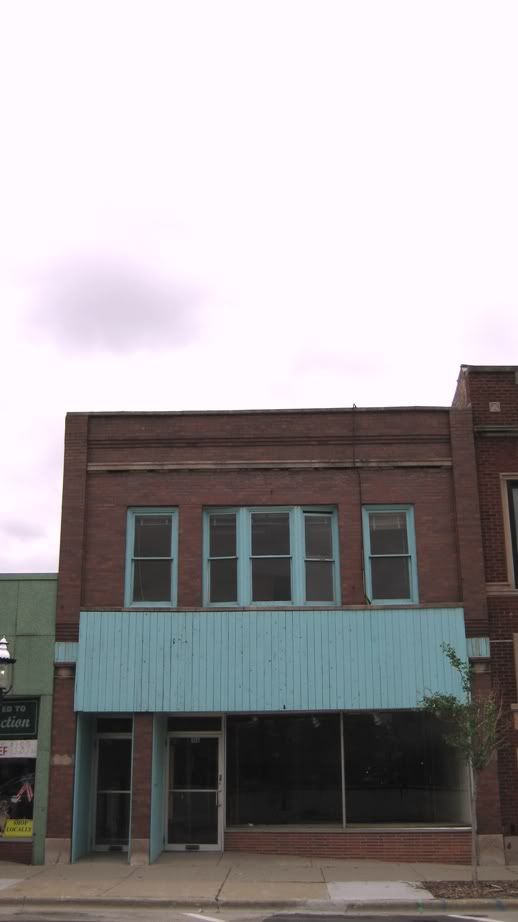 The suburbs represented a new America, an America based around upward mobility, conservative values, safety, and economic prosperity. It's doubtful that these veterans of the great war would recognize the alienation and mass-consumerism that has engulfed much of suburban America. The City of Chicago is surrounded by suburbs on the north, south, and west sides of the city. The only thing preventing suburban sprawl to the east of the city of big shoulders is Lake Michigan. The Chicago suburbs, some of which were founded in the 1860s, represent the struggle of the suburban identity. It's the struggle between segregation, history, intimacy, and corporate homogenization. One suburb that is reclaiming its identity is Park Ridge, Illinois.The small town, 15 miles north of Chicago, is a unique hamlet that is fighting for the ability to remain independent in the face of ever encroaching big-business influence. The town is meticulously cared for, and while not culturally diverse, it remains true to its history and small business aesthetic.
The town is intimate without being corny, and friendly while maintaining a fair amount of Chicago cynicism and paranoia. The suburb is only about a 20 minute drive from the heart of Chicago, and it is also easily accessible by train via the Northwest Metra line. The train drops visitors off in the heart of sleepy small town America, and the streets and people couldn't be any more different from the hustle of Chicago. In the summer, the town is overrun with teenagers and families with sun soaked smiles, covered in ice cream. Everyone walks in Park Ridge. The town center is an easy stroll from any of the residential areas, and people take advantage of the local shops and restaurants. The focus on local business is evident, and some local shops even place signs in their windows encouraging sustainable commerce.
The breadth and history of local businesses in the town is staggering. Family run butcher shops, men's clothing stores dating back to the 1960s, Card shops, bakeries, and a grand theater still thrive in this town. The
Pickwick Theater
and Restaurant has been entertaining movie goers and patrons in Park Ridge since its debut in 1928. The theater was recently given historical monument status and it is not hard to see why this bold, art deco masterpiece is considered a local treasure.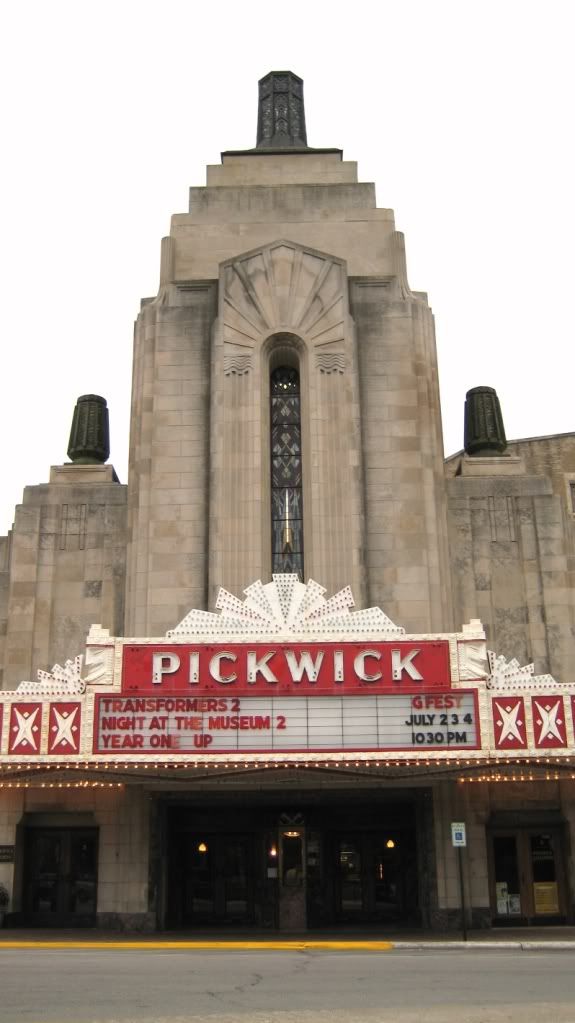 The Theater's façade remains a symbol of roaring twenties era-America, and on a dusky evening, you can picture a sea of fedoras and mink stoles waiting to get in to the grand movie house. The Pickwick Restaurant also continues to serve breakfast, lunch and dinner to regulars and new comers. The Pickwick offers a no-nonsense diner-style menu that is perfect for an evening bite or a cup of coffee on a cold night.
Park Ridge is also host to a crop of new businesses. These businesses are owned by people with a love of the American culture and the desire to keep mom and pop on main street. On Fairview Ave., across from the town train station, there is an interesting bundle of shops. The Shaker Furniture Store has been on Fairview since 1991, and sells its handcrafted, traditional furniture to collectors and those wanting a unique piece for their home. The shop makes traditional Shaker reproductions as well as custom design pieces. The shop uses reclaimed, old growth forest timer, when it is available, and the shop's owners believe strongly in sustainable craftsmanship.
The street also is home to Tea Lula, a charming tea based shop, with outdoor seating and a tea sampling bar inside. The owner, Shelia Duda, is a tea fanatic and is more than happy to help with any tea related questions. The shop also stocks tea books, pots, cups and other brewing accessories.
On Main Street resides
All on the Road Catering
. This gourmet food shop serves up some of the best sandwiches and salads in the area, and its expansive to-go menu has made it a favorite with locals in the town. Some fairly insane sandwiches come out of this vintage store front shop. On any given day, customers order up selections like,
London Broil with Crab and Avocado, Crab Cake with Corn Relish, Poached Salmon with Wasabi Orange Mustard, or Portobello Mushroom Wrap with Goat Cheese and Roasted Red Peppers
. The shop also has an extensive catering menu and bakery, and the owners always try and use locally grown, fresh ingredients in every dish they make.
Suburbs get a bad rap most of the time, and some of the time the rap is justified. Nobody living in a major city like Chicago needs to drive 20 minutes to get a burrito, or a pair of trainers, or take their bed and bath to the great beyond. Chicago is a metropolis of possibilities, but sometimes it's nice to venture into the suburbs and support businesses that continue the traditions of mom and pop shopping. Park Ridge, with its shop local aesthetic, is on the right path towards economic sustainability. In the era of corporate malfeasance, it's good to know mom and pop are still making it happen in middle America.
There are more than a few national chain stores in Park Ridge, with thier bright lights, big deals, and huge parking lots - but in this suburb, with such a vibrant local economy, they are easy to ignore.